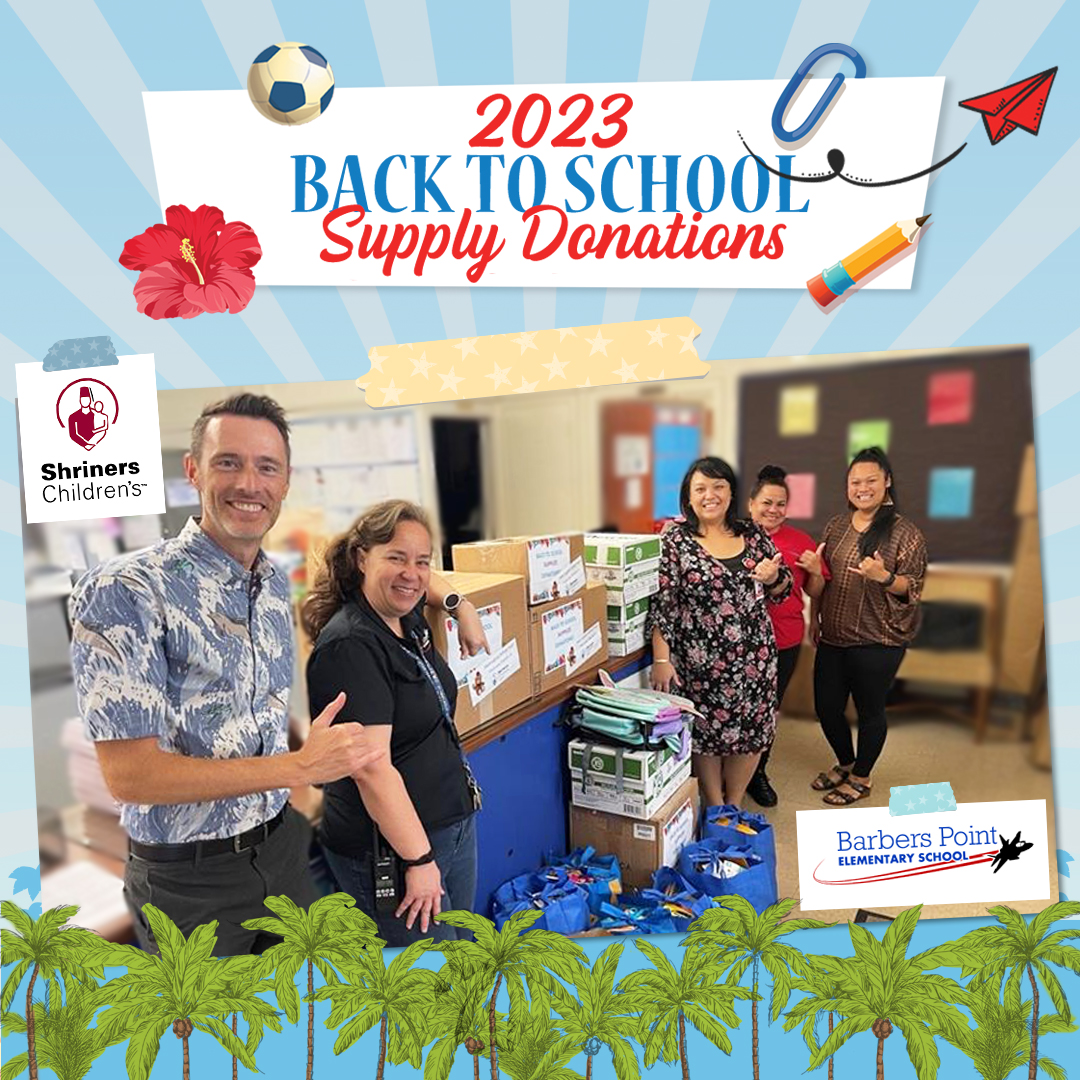 Shriners Children's joins the Laulima Giving Program with Back To School supply donations at the Barber's Point Elementary.
Throughout this Back to School Season 23 Shriners Children's have been a consistent and great supporter for our team. Volunteers of Shriners Children's helped us collecting donations and kindly answered any questions Saturdays in front of Walmart.
Blessed to bless others.